On August 1 the medalofhonor youtube page uploaded a trailer for Warfighters single-player centering around our friendly protagonist Preacher.
The trailer begins with Preacher conversing with an unknown woman, possibly Lena via phone at a train station when a suicide bomber gets spotted and Preacher runs towards him, but he detonates and throws Preacher back.
Preacher wakes up by Mother and is revealed to have the first name of Tom. Voices of Lena and Preachers daughter are heard.
Following scenes show multiple operations, such as a freefall out of a helicopter, AH-6 Little Bird helicopters flying with soldiers to an unknown destination, Voodoo slamming a hostage into the ground for resisting, a funeral service for an unknown person from the armed services, Voodoo and another Task Force member in a streetway when the other Task Force member gets hit by a car.
Preacher then lays there in the hospital, when he sees Lena and his daughter coming to visit him.
After, several sergeants are shown firing weapons, and shooting a truck that flips over. Then it shows several military personal on an aircraft carrier in a manner similar to the Maersk Alabama hijacking, then an aged Mother on the phone, an airstrike landing in the center of several insurgents, a person wielding a weapon walking on fire, an a booby trapped building exploding.
The final scene shows an operator telling Preacher not to shoot, with preacher punching, dropping, and snapping the neck of an unknown person.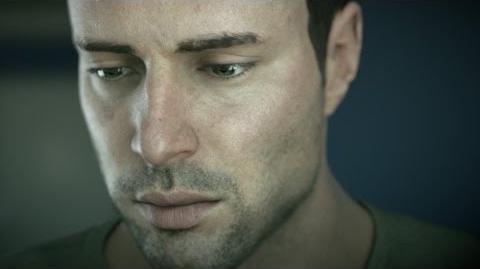 Other news
Edit
Also a exclusive edition for Warfighter called the Military Edition can be bought at GovX.com if you are active, reserve and former US military personnel and US government employees only. This edition gives its owner all the perks of the game's civilian-ready Limited Edition, as well as "exclusive in-game unlocks." One particular unlock is a camouflage pattern named "Project HONOR," which is tied to a real-world promotion arranged by EA to raise money for the families of fallen Special Operations soldiers. On August 2nd medalofhonor realesed the first behind the scenes trailer for the nu-metal band Linkin Park and Medal of Honor Warfighter which includes an interview with the two vocalists for the band Mike Shinoda and Chester Bennington with Shinoda stating "Were at a point when we've succeded in so many things we wanna do things that mean something and that its not about making up a story its about real people with a story people want to hear" and Chester saying the video for Castle of Glass is being made by EA.