Hello fellow MOH players,
I used to play Call of Duty, but finally I realized how all of the games are the same, smae engine, same characters, same lame perks, and same lame guns! So then I got MOH 2010 just this year (2012). It is propbably the best FPS shootoer out there. I enjoy shooting Al Qaeda insurgents and Taliban fighters instead of Communist Russians! I plan on getting MOHWF for Christmas!
About Me:
Edit
I am a pastor's son (Lutheran), I have a brother, 2 sisters (one is getting married next summer (2013). I am 12 (13 in October). I play golf, airsoft, I draw, and I build millitary vehicles and minifigures with LEGOs.
My Favorites:
Edit
Game: MOH 2010
Food: Steak, brocoli, and potatoes with a milkshake
Book: Black Hawk Down
Movie: Act of Valor
TV Show: Top Gear
Sport: Golf
Gun: M4 or G36C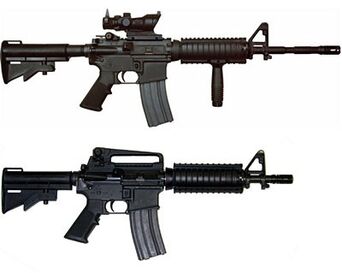 M4s: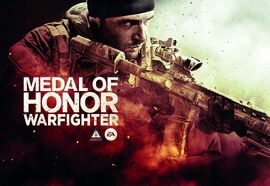 MOHWF: