Outskirt Skirmish
Game
Medal of Honor: European Assault
Teams
Allies And Axis
Place
Outskirts of Stalingrad, Russia
Terrain
Rural
Modes
All Multiplayer modes except Artillery Flag.
Type of Combat
Medium to Long Range.
The Campaign level Map
Road to Stalingrad
Outskirt Skirmish is a medium sized multiplayer map in Medal of Honor: European Assault. It is based on the single-player mission "Road to Stalingrad."
It is playable on every gamemode except Artillery Flag.
Located in the outskirts of Stalingrad, Russia, this little village sits quietly--until now. Houses are abandoned, one completely reduced to rubble,  the church is in shambles; a wrecked truck burns just across the bridge. A skirmish has taken place. A cemetery sits by the church, defaced from battle. Get ready, another skirmish is about to take place...
This map is balanced for all weapons. Snipers can stay on one side of the "river" (or the bridge) in the upstairs of the buildings or the church. Riflemen can attack from the mid map, alone with Support gunners. SMGs and shotguns are useful for those assaulting the enemy bases.
Pickup Locations
Edit
There are two Weapon Upgrades: From the center of the map, there is one on the far left and the other is on the far right.
There are two Change Class Stations, one in each base: In the Axis base, it is downstairs in the small room leading just outside the side of the church. In the Allies' base, it's in the house on the far right, illuminated by light coming through the roof.
The Bazooka is by the wrecked truck on the left of the map.
The church's stained glass above the doors has a red star in it.
This map has the most pickup locations.
This is one of the few maps that you can be hurt by fire.
It's possible to get over to the platform of the second floor in the church.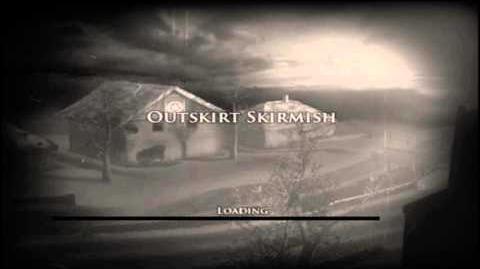 Ad blocker interference detected!
Wikia is a free-to-use site that makes money from advertising. We have a modified experience for viewers using ad blockers

Wikia is not accessible if you've made further modifications. Remove the custom ad blocker rule(s) and the page will load as expected.