Roger that, Medal of Honor: Anaconda is in the crosshairs, awaiting orders to terminate.

Reason given: This is not confirmed by EA/Vandalism

This page has been marked for deletion by another user. If this page does not qualify to be deleted, or if you otherwise object to this page's deletion, please bring it up in the talk page or improve the page to a satisfactory level of quality and remove the template.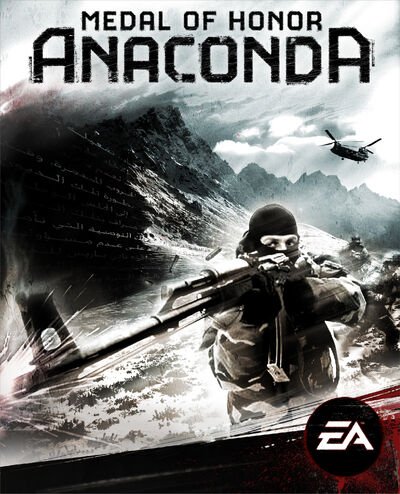 Medal of Honor: Anaconda Is A New And Upcoming Game  By Electronic Arts Scheduled To Be Released In 2017
The Story Is Set In Ukraine in the year 2014, during the Russian invasion of Crimea, where The Player Preacher Of AFO Neptune Fights Invading Russian Separatists Who Want To Wage War on Europe.
Ad blocker interference detected!
Wikia is a free-to-use site that makes money from advertising. We have a modified experience for viewers using ad blockers

Wikia is not accessible if you've made further modifications. Remove the custom ad blocker rule(s) and the page will load as expected.