Idol Assault
Game
Medal of Honor: Rising Sun
Teams
Axis and Allies
Place
Burma
Terrain
Jungle Temple
Modes
All multiplayer modes.
Type of Combat
Close Quarters to Medium Range
The Campaign level Map
In Search Of Yamashita's Gold
Idol Assault is a large multiplayer map in Medal of Honor: Rising Sun. This map takes place in the temple from In Search Of Yamashita's Gold.
This map is set in an overgrown temple deep in the Burmese jungle probably on April 26th, 1944 (the same day as the campaign mission). It is the second multiplayer map to take place in Burma, the other being Solomon Showdown (also based on the same mission).
It is great for all weapon sets.
The idol that appears in the campaign is severly destroyed in this map, perhaps suggesting this takes place in a different area from the campaign.
The ambience consists of the sounds of winds and dripping water.
The sky appears to be that of sunset.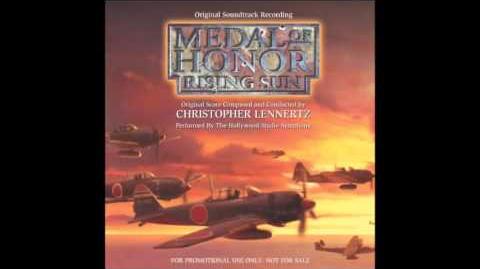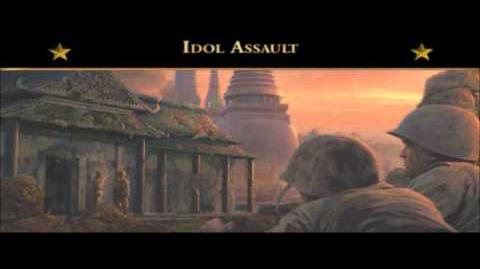 Ad blocker interference detected!
Wikia is a free-to-use site that makes money from advertising. We have a modified experience for viewers using ad blockers

Wikia is not accessible if you've made further modifications. Remove the custom ad blocker rule(s) and the page will load as expected.