Epiphany
Game
Medal of Honor: European Assault
Teams
Allies And Axis
Place
Unknown.Possibly Belgium.
Terrain
Rural
Modes
All Multiplayer modes except Artillery Flag and Face to Face.
Type of Combat
Medium to Long Range.
The Campaign level Map
Mission to Rocherath
Epiphany is a medium sized multiplayer map in Medal of Honor: European Assault. It is based on the single-player mission "Mission to Rocherath."
It is playable on all gamemodes except Artillery Flag and Face to Face.
A cold wind blows through the trees, flowing up a hill to a large church in the European countryside. While the cathedral shows visible wounds of war, it is intact. In fact, service might even still happen on appropriate days. The pews in the sanctuary are scattered around intended for cover. Once a holy place, now a killing zone.
This map features a large cathedral, a large courtyard, a mid-sized entrance, along with the interior of the cathedral and another small storage building. Rifles, SMGs and Support guns are recommended due to the amount of cover and good sized distance. Sniper Rifles aren't recommended due to the lack of available verticality.
Pickup Locations
Edit
A Weapon Ugrade is located inside the sanctuary, right next to the Bazooka.
The Change Class Station is in the far left courtyard.
The name Epiphany is in reference to the manifestation of Jesus Christ to the Gentiles in Matthew 2:1-12.
Since Epiphany is celebrated on January 6th, it's possible that this map takes place on this day.
The bell ringing in the distance appears to be from a clock. It chimes 12 times, meaning that this map possibly takes place at noon.
Due to the layout of the church, it's possible that this church is Catholic.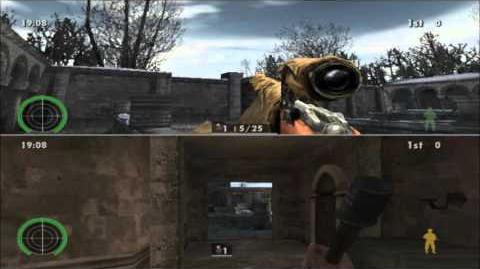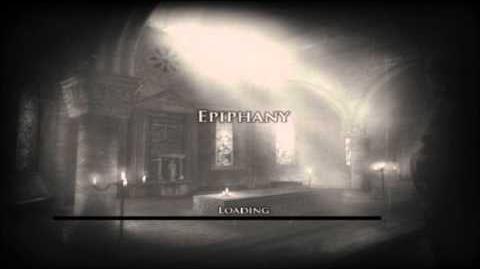 Ad blocker interference detected!
Wikia is a free-to-use site that makes money from advertising. We have a modified experience for viewers using ad blockers

Wikia is not accessible if you've made further modifications. Remove the custom ad blocker rule(s) and the page will load as expected.