Death in the Orient

Game
Medal of Honor: Rising Sun
Teams
Axis and Allies
Place
Singapore, Malaysia
Terrain
Urban
Modes
All multiplayer modes.
Type of Combat
All
The Campaign level Map
Singapore Sling

Death in the Orient is a large multiplayer map in Medal of Honor: Rising Sun. The map is basically the downtown section of Singapore Sling.
Taking place in Singapore, more than likely on the night of March 12th, 1943 (the same night as the campaign mission), this map is an altered version of the downtown. It is one of the largest maps, consisting of tall buildings, sewers and the streets.
It is perfect with the balanced weapons set.
Inside the two story warehouse, there is a piece of the top floor missing. The debris isn't anywhere to be found. However, this could just be an oversight.
A dog can be heard barking every once in a while in the ambience along with crickets and the wind.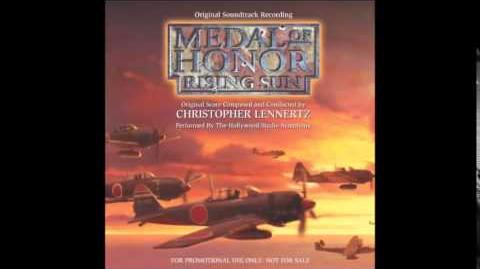 Ad blocker interference detected!
Wikia is a free-to-use site that makes money from advertising. We have a modified experience for viewers using ad blockers

Wikia is not accessible if you've made further modifications. Remove the custom ad blocker rule(s) and the page will load as expected.