EA Digital Illusions CE
Talk

0
841pages on
this wiki
Redirected from DICE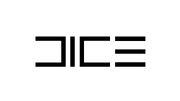 EA Digital Illusions CE (EA DICE, or just DICE) is a Swedish video game developer, wholly owned by Electronic Arts, best known for the Battlefield video game series and Mirror's Edge.
They developed the engine that currently runs the two latest installments in the Medal of Honor series, called the Frostbite Engine.
DICE contributed to the multiplayer version of Medal of Honor (2010).