Boxcar Brawl
Game
Medal of Honor: Rising Sun
Teams
Axis and Allies
Place
Thailand
Terrain
Bridge
Modes
All multiplayer modes.
Type of Combat
Medium to Long Range
The Campaign level Map
A Bridge on the River Kwai
Boxcar Brawl is a medium-sized multiplayer map in Medal of Honor: Rising Sun. It is based on the campaign mission A Bridge on the River Kwai.
The map consists of two cliffs along the Kwai River connected together by a Japanese supply bridge. This map probably takes place the same day as the campaign level, July 16th, 1944. The bridge takes up a majority of the map, and is the main area in which battles are fought. The bridge has two levels: the top level, which consists of the massive crash of a train, and the bottom level consists of a small network of walkways, which extends throughout the bottom of the bridge. Teams start on opposite sides of the river. Players can cross the bridge to the other team's spawn and fight their way back.
It is good for an assortment of weapon sets.
You cannot throw a grenade into the tunnels on either side of the map. The grenade just bounces off of an invisible barrier.
There are several skybox glitches on the map.
Grenades will just bounce off of the water below the bridge.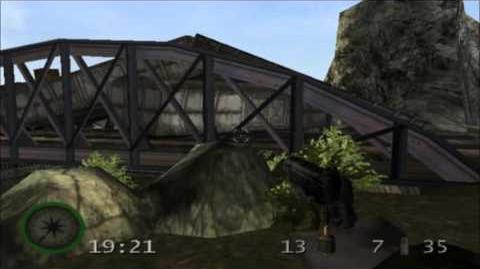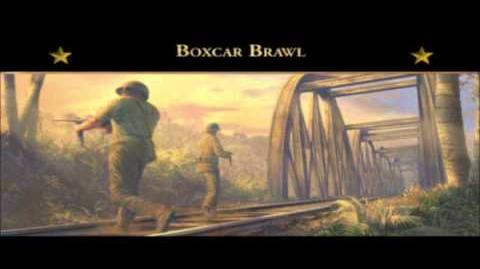 Ad blocker interference detected!
Wikia is a free-to-use site that makes money from advertising. We have a modified experience for viewers using ad blockers

Wikia is not accessible if you've made further modifications. Remove the custom ad blocker rule(s) and the page will load as expected.