Battleship Raiders

Game
Medal of Honor: Rising Sun
Teams
Axis and Allies
Place
Pearl Harbor, Hawaii (speculation)
Terrain
Ocean
Modes
All multiplayer modes.
Type of Combat
Close Quarters to Medium Range

Battleship Radiers is a small multiplayer map in Medal of Honor: Rising Sun. It uses many assets found in the campaign missions "Day Of Infamy" and "Pearl Harbor".
This map is set on two unmarked battleships off the coast of an unknown location. The ships have their main guns pointed directly at the other's, making makeshift bridges from one to the next; among that, wooden ladders leading onto the guns.
The size and verticality of this map make it great for any weapon choice. Snipers and riflemen will love the high points and CQB enthusiasts will love how close you are to the enemy.
Players can only explore half of the ships' area.
The ship models used in the level are significantly stripped down versions of the ones encountered in the campaign. Some notable examples include the absence of any portholes, doors, details on hatches, a second gun battery at the stern of the ship, as well as usable machine gun turrets. It is possible that the map was left unfinished due to time constraints.
There is a noticable glitch in the skybox to the north of the map.
The background of this map could be Pearl Harbor, Hawaii.
In the ambience, the sound of planes flying overhead can be heard, though none are seen.
The ambience that plays on this map is the same that plays in the second half of Supercarrier Sabotage.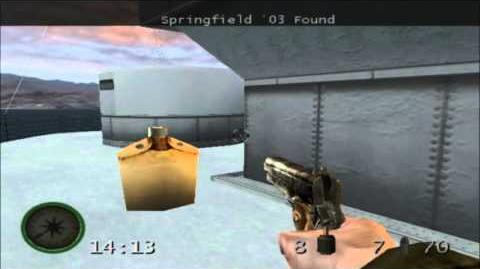 Ad blocker interference detected!
Wikia is a free-to-use site that makes money from advertising. We have a modified experience for viewers using ad blockers

Wikia is not accessible if you've made further modifications. Remove the custom ad blocker rule(s) and the page will load as expected.